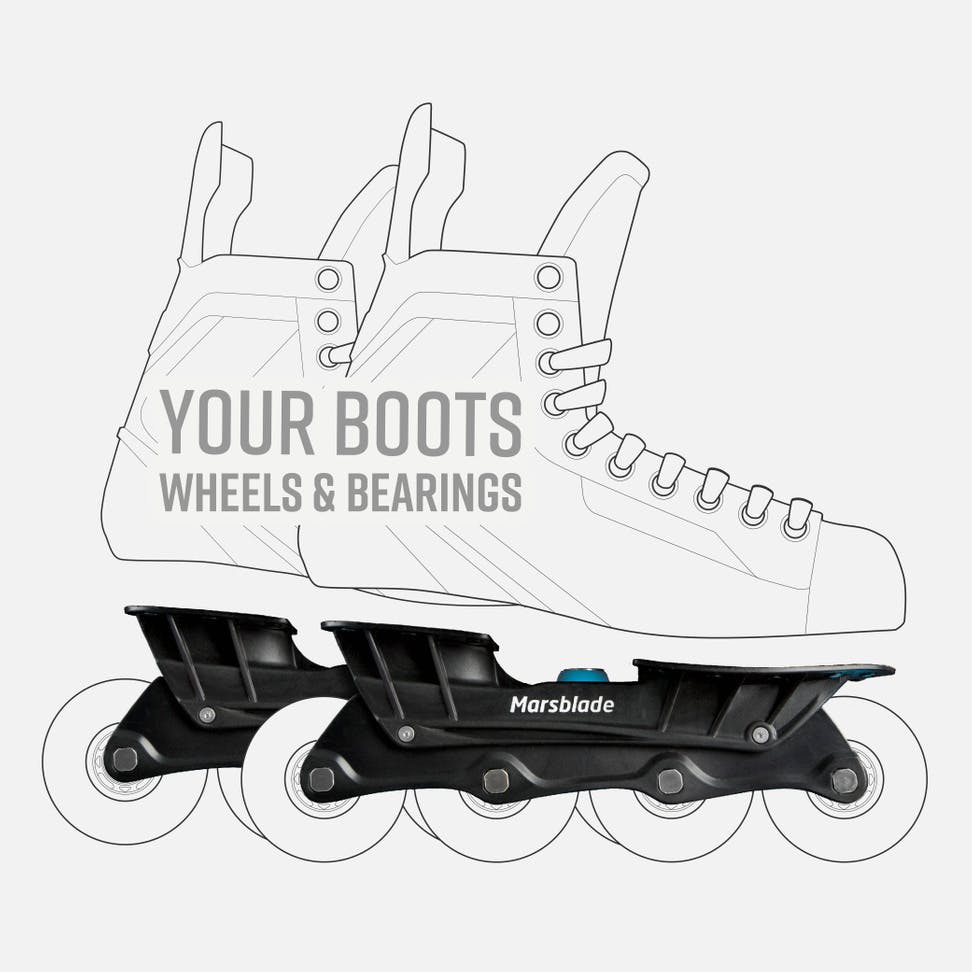 The Marsblade O1 chassis powered by the patented Flow Motion Technology - a unique rocker that replicates the radius shaped ice blade to simulate ice skating. The rocker is also designed to challenge players balance and to activate the core and stabilizer muscles in order to improve on-ice skating performance.

This is a great option if you want to customize your O1 chassis with specific boots, wheels and bearings of your preference.

Fits All Skate Brands

Use standard 608 size bearings and the biggest wheel size that fits respective chassis size are:
- size L = 76mm
- size M = 72mm
- size S = 68mm

Box Content:
- Marsblade O1 Chassis x 2
- Wheel Axles x 8
- Bearing Spacers x 8
- O1 Multitool x 1
- Tech Manual/User Guide x 1
Read More
Home Delivery 5-7 Business Days (worldwide)
You might also like!