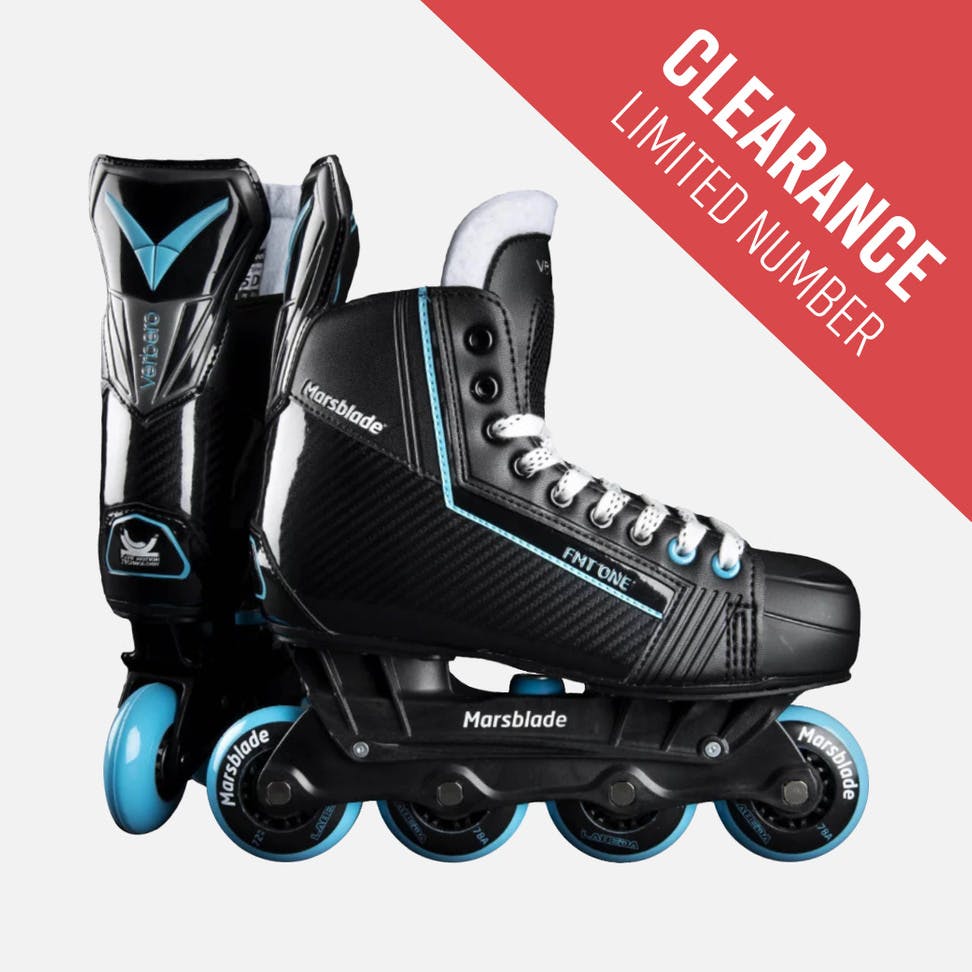 Marsblade O1 with FMT ONE boot powered the patented Flow Motion Technology, a unique rocker that gives the same feel as skating on ice. The skate also challenges players balance, core and stabilizer muscles in order to improve their ice skating technique and overall on-ice hockey performance.

The FMT ONE boot is perfect for the intermediate to advanced level hockey player who's looking for a supportive boot for effective off-ice training.

Box Content:
- Marsblade O1 Chassis x 2
- Boot x 2

- Labeda All-Purpose Wheels x 10 (hardness 78A) that offers great speed, grip and wear on outdoor and some indoor surfaces:
* 8x76mm + 2x72mm (skate sizes 8-11.5)
* 8x72mm + 2x68mm (skate sizes 6-7.5)
* 8x68mm + 2x64mm (skate sizes 3-5.5)

- Sonic ABEC 7 Bearings x 16
- Wheel Axles x 8
- Bearing Spacers x 8
- O1 Multitool x 1
- Tech Manual/User Guide x 1
Box Content
Estimated Delivery 5-7 Business Days (worldwide)
You might also like!
Sizing Chart