Marsblade O1 off-ice roller skates are powered by the patented Flow Motion Technology, a unique rocker that simulates ice skating, challenge players' balance and activate the right muscles to improve on-ice performance.


Home Delivery 4-6 Business Days (worldwide)
PLEASE NOTE: Displayed products are only generic example images. Type and amount of wear & tear & cosmetic defects differ between products.
Re:skate circular store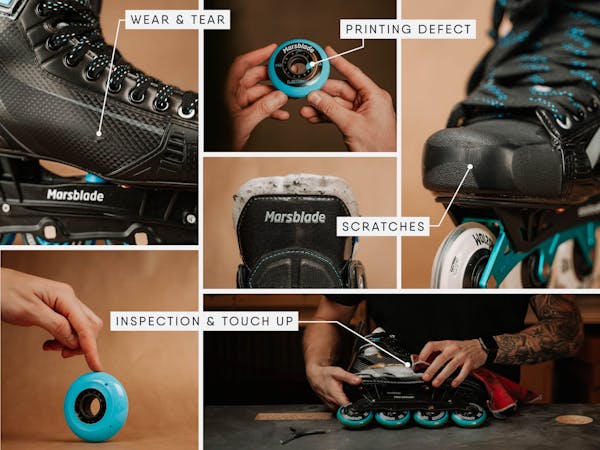 At the Re:skate circular store, you'll find a range of used and new O1 and R1 skates that comes from e.g. size exchanges, demo and display skates from expos and discontinued models. All skates are inspected and given a little touch up if needed.
All products are in good condition, some new and some with a bit of wear & tear or minor cosmetic defects without affecting the performance.
A great way for you to get your hands on superior hockey technology at a discounted price, reduce waste and let products back in the game to help you improve your hockey performance.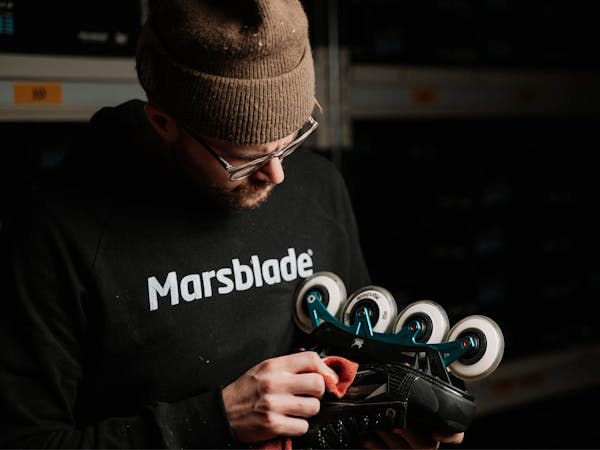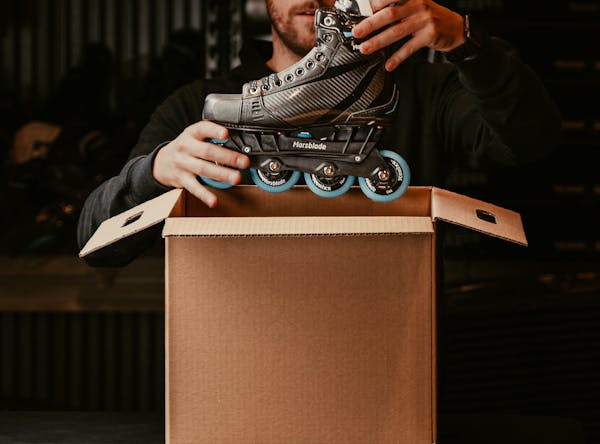 Please note: the Re:skate stock is very limited and is only re-stocked occasionally, so choose your skate size carefully. We don't accept returns on Re:skates, however depending on availability, size exchanges could be possible. Reach out to customerservice@marsblade.com for any questions.
Can't find your size here?
Check out more products on our main store.
You might also like!